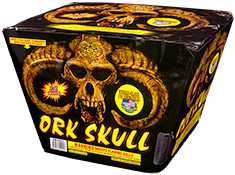 Shots: 25
Colors: Red, Green, Gold, Silver
Description: Ork Skull launches 5 shots at a time, filling the sky with red glitter mines to red glitter breaks, green glitter mines to green glitter breaks, golden glitter mines to golden glitter, white glitter mines to white glitter, and ending with crackling mines to silver chrysanthemums.
Welcome to Superior Fireworks!
SuperiorFireworks.com is the premier online fireworks company, supplying you with the very best in consumer fireworks throughout the year. We are open year-around and carry only the best brands in fireworks, such as Brothers, Cutting Edge, and World Class!
Orders generally ship out within 24 hours of placement. We deliver to your door within 2-7 business days from the date of purchase. Shipping Information »
January 26, 2015
New Products Are Here!
This week we received our first new shipments of product for 2015. Many of our most popular items are back in stock, plus we have several exciting new products coming available! Here's a quick rundown: New for 2015 Back in ... Read More »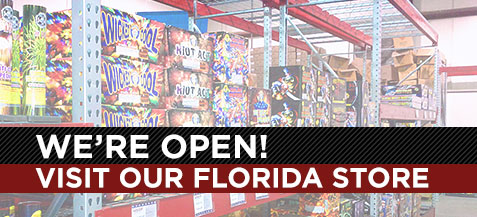 June 24, 2014
Our Florida store is now open for New Years!
Yes, we're open! Visit us now through December 31st as we open our Orange Park, FL location to the public for a limited time. This is always an exciting time for us to get to meet people in our community, as well ... Read More »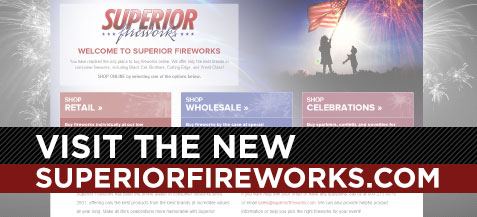 June 16, 2014
Welcome to the All-New SuperiorFireworks.com!
As many of you undoubtedly noticed, we unveiled an all-new website for our retail and wholesale fireworks stores this past weekend. It's been several months in the making, and we're proud to finally share it with you, because it really ... Read More »