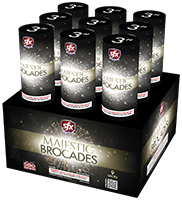 Shots: 9
Colors: Gold, Silver, Blue
Description: Majestic Brocades delivers 9 booming shots of incredible gold brocades and palms with elegant touches of silver glitter and blue stars. The first 6 shots are fired individually, followed by a 3-shot finale.
Welcome to Superior Fireworks!
SuperiorFireworks.com is the premier online fireworks company, supplying you with the very best in consumer fireworks throughout the year. We are open year-around and carry only the best brands in fireworks, such as Brothers, Cutting Edge, and World Class!
Online orders are generally available for pickup within 24 hours of placement. We will call you as soon as it's ready to schedule a pickup time. If you would like to have your order shipped, please visit our wholesale store. Shipping Information »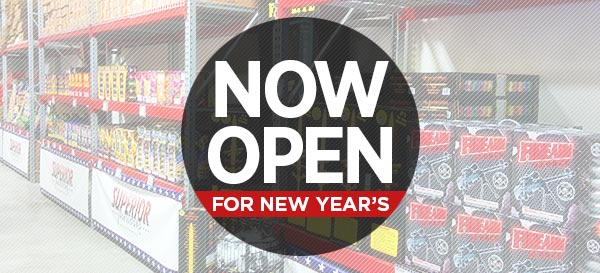 December 26, 2015
Now Open for New Year's!
Our retail store is now open to the public for the New Year's Eve fireworks season! Visit us at the corner of Blanding Blvd. and Knight Boxx Rd. just south of Orange Park, FL. We're in the big warehouse behind the Winn-Dixie shopping center every day between now and New Year's Eve. Look for our ... Read More »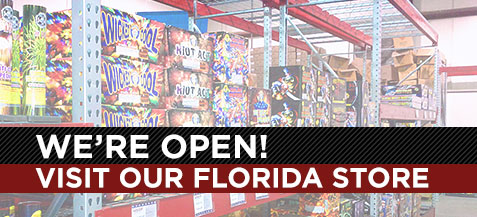 June 20, 2015
Our Florida store is now open for Independence Day!
Yes, we're open! Visit us now through July 5th as we open our Orange Park, FL location to the public for a limited time. This is always an exciting time for us to get to meet people in our community, as well as many who travel from neighboring states. We've posted store hours and directions on the ... Read More »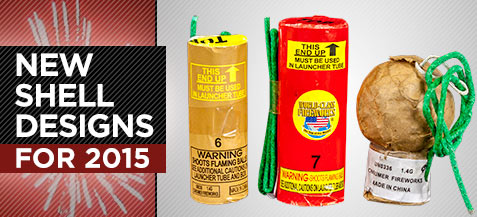 June 2, 2015
New Canister Shells for 2015
This season, there is a fairly big change that has been made to a couple of our mid- and low-level artillery shell kits – the standard 1.75" ball shells are being replaced with comparable 1" canister shells. This is an industry-wide change, and will likely encompass most of our ball shell artillery kits in the ... Read More »